3 Convertible Furniture for Small Spaces
3 min read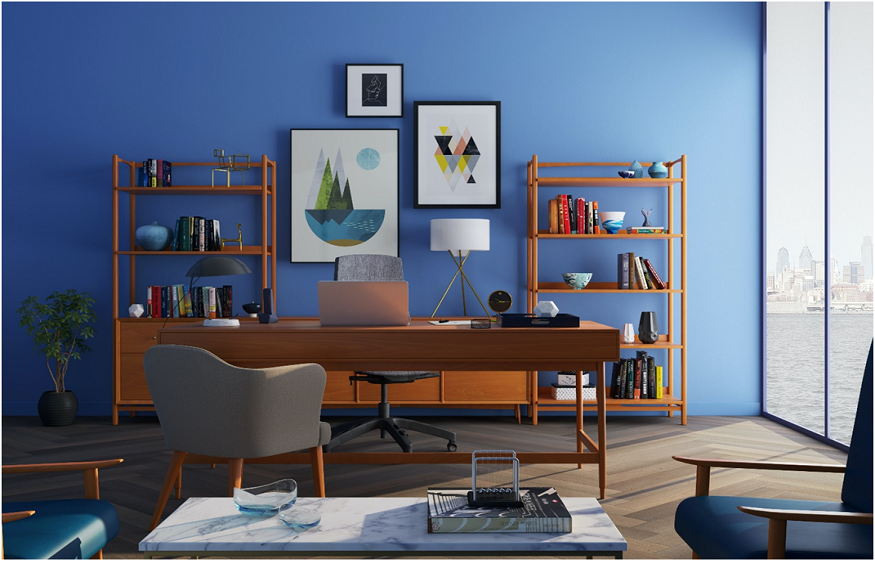 It is true that not every house has ample space to fit big and lavish furniture pieces. You want your house to look presentable and attractive, but cluttering the space with big furniture pieces isn't a good idea.
Instead, you can switch to convertible furniture design for small spaces, which will look smart and sassy in your apartment or house space. You won't be complaining about the restricted space hampering your decor anymore. So, to make it possible, you must get an idea of what convertible furniture pieces you can opt for.
Hence, this article will give you a glimpse at some of the best convertible furniture ideas you can use to enhance the decor appeal of your house without cluttering the space.
1. Convertible Dining Space
Both kitchen and dining spaces are considered the heart of any house. It is the place you bond with your family while having meals. When you have a small house, you might lack the option to set up a separate dining room, but you do not have to completely compromise on that thought.
You can have wall-infused dining space, which will normally look like a cabinet wall but can be converted into a four-seater dining table. The cabinet-style structure will allow you to use this space as a storage section as well.
With this furniture design for small spaces, the centre dining table will act as a big art piece when folded onto the cabinet. No one would know this secret convertible furniture's existence unless you show it to them.
2. Convertible Office or Study Desk
It is often necessary for people to have an office or study desk in their bedroom that can handle their laptops, books or other gadgets. But, having a small house congests the bedroom spaces as well. In such a setup, bringing in an office table would be critically difficult, as the movement space around the room will be restricted even further.
So, the alternative idea is to add a retractable work desk attached to the wall cabinets. In this way, you can save a lot of space in your bedrooms. When you need to work or study, you can access the temporary desk and close it after use, just like a cabinet door. Such furniture pieces are made durable enough to withstand a good amount of weight.
You can also install a slider desk attached to the wall fixture for a better look. Using such innovative furniture designs are among the best home decor ideas.
3. Convertible Shelf for the Entertainment Centre
If you have a very tight space in your living room and cannot install a television set and entertainment centre furniture, then there's an alternative. You can buy a convertible entertainment centre where the shelves can be pulled from both sides. It will house the television unit in the centre, and you can have retractable shelves to save some space.
You can use these shelves to store all of your entertainment accessories. Your storage purpose around the entertainment centre is solved with many shelves. Following that, they won't be cluttering the living room anymore. You can customise this furniture option per your desired style and space.
Conclusion
So, these are the three brilliant convertible furniture ideas for your small house space. Don't let the restricted spaces deprive you of implementing the besthome decor ideas. You can talk to the best interior designers and take their advice on how you could install the necessary furniture in a very small space.
They are experts and will guide you with the best suggestions beyond these three amazing ideas. So, if you are planning on renovating your small house, then it is time you consider adding a few more furnishings to it in a convertible style.