What are Some Benefits of Using Decorative Veneers for Interiors?
2 min read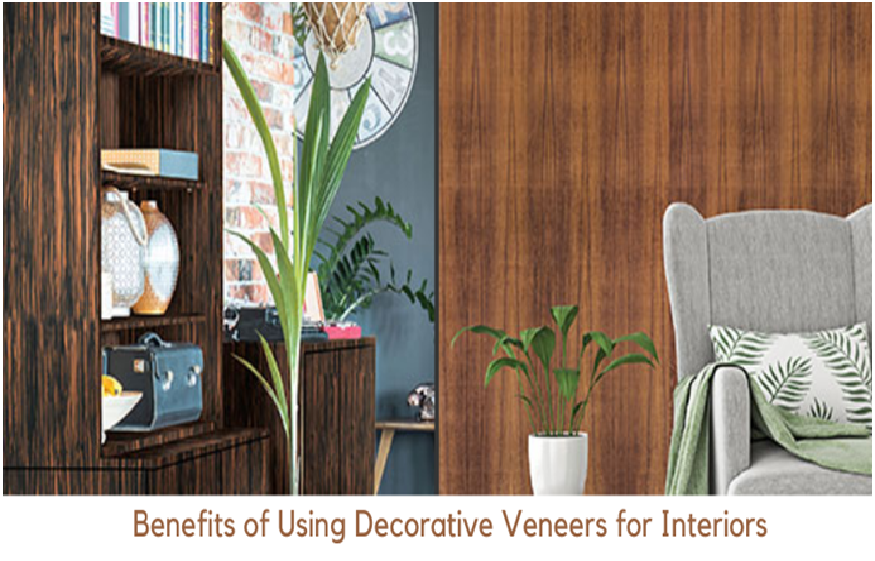 Veneers are thin sheets that are derived from exotic wood species and offer an eco-friendly alternative to using hardwood. Hardwood requires more trees to be cut as compared to wood veneers and is costlier than veneers which are quite affordable. Veneers are sourced from wood species from all over the world and are widely used in homes, offices, and residential areas by builders and architects.
Here are some of the benefits of using veneers in your living spaces.
Natural appeal at an affordable rate- 
Wood veneers provide an aesthetic look and feel just like hardwood but at a much lower cost. You can use it to match your décor and make your living room look more natural without spending a lot on décor. They have a natural look and can bring a warm feel to any space in your home.
Versatility in designs- 
Each wood veneer sheet is unique as each tree it comes from is different and you can be sure no two sheets will have the same patterns. This allows you to come up with endless designs ideas to use for your furniture and give it a unique look. You can even try mixing together various types of grains, colors, and textures to create an overall effect that perfectly goes with your style preferences and overall ambiance. Veneers are also easy to clean and maintain and all you need to do is wipe them down with a clean microfiber cloth and you're good to go. Since they hardly collect dust, they don't require regular upkeep and maintenance.
Eco-friendly- 
Wood veneers are eco-friendly materials and can be recycled easily. Once your wood veneer has completed its intended lifespan and you want to replace it, it can be collected and crushed to make wood waste. This wood waste can be used in making particleboard and medium-density fiberboard furniture. This ensures that the wood does not go to waste and no additional trees need to be cut down. Veneers are eco-friendly and can be easily reused again and again.
Wrapping Up 
Decorative veneers are produced by local manufacturers as well as internationally acclaimed brands. Right from its production capabilities to the tests it runs, CenturyPly provides architects, homeowners, and interior designers with high-quality veneer material to amp up their living spaces for homes, residential and commercial areas. Whether you are looking for natural or engineered veneers, the brand has it all and does not disappoint buyers. You can do some online research and get in touch with your contractor about premium quality veneers so you can do up your home space. While it will be cost-effective to buy and install veneers, your home will have a plush look and feel.