Foodies Delight: Best Restaurants in Dubai
3 min read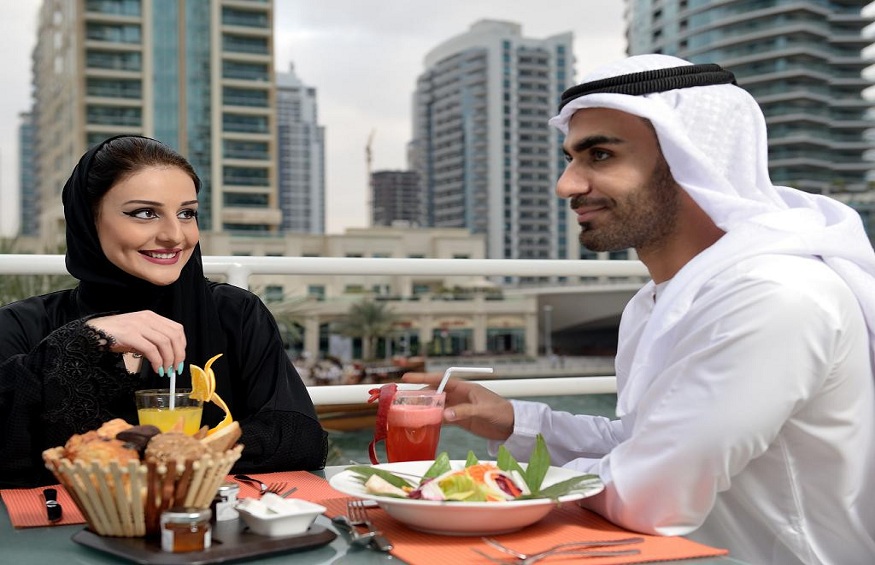 Dubai's many restaurants, serving cuisines from around the world, can be overwhelming if you want to satisfy your hunger. Still, we're here to help you narrow down your options to enjoy a memorable meal with your loved ones.
You're lucky because we know the best restaurants in Dubai, and we're about to tell you about them.
Best Restaurants in Dubai
Gazebo – The Royal Indian Journey
The Mughals created a paradise-inviting cuisine using rare ingredients and a fusion of cooking techniques. Mughal "Bawarchis" and "Rakabdars" are the ancestors of Gazebo's chefs. This allows chefs to maintain the integrity of recipes that date back 200 years and celebrate every culinary masterpiece they create.
Gazebo has perfected the 'Dum Pukht' style of cooking, where food is cooked on low flame to trap natural flavours, resulting in delicious dishes. Every dish is perfectly cooked with live coal layered under the cooking cauldrons. Exquisite aroma, effervescent flavours, and exotic ingredients make these masterpieces genuinely appreciate life's finer things.
The Gazebo is the pioneer of Dum Pukht Biryani in the UAE and offers other delicious dishes. With a large selection of Kababs, Curries, Biryanis, and Desserts, every gourmand will be satisfied. Gazebo serves traditional recipes from Lucknow, Awadh, and the North Western Frontier.
Tony Roma's
Tony Roma's is a worldwide chain of family-friendly casual dining restaurants known for serving the finest cuts of beef and ribs barbecued to perfection. Tony Roma's, a chain of over 150 family restaurants, is a household name on six continents.
Tony Roma's has been serving its famous Baby Back Ribs for more than 45 years. The company's ribs have garnered widespread acclaim and been hailed as some of the best in the country, earning it multiple awards and widespread recognition.
They've broadened their menu to cater to a broader audience than just rib eaters. They pride themselves on offering a wide variety of steak and seafood entrees and the most original appetisers and bite-sized desserts in the industry. Their buildings and services have been updated to reflect the modern preferences of their guests.
Tony Roma's Locations in Dubai
Verdura
Come to Verdura, one of the best restaurants in Dubai, where you can find the finest Mediterranean and Levantine cuisine. Verdura offers a wide variety of dishes that combine the best flavours of Italy, Greece, Turkey, Cyprus, and the Levant.
Verdura's two locations have beautiful outdoor terraces where friends and family can enjoy farm-to-table cuisine, refreshing mocktails, and aromatic shisha.
Step into their sun-dappled, spacious, and urban-chic interiors and see how their "naturally natural" promise brings your dining experience to new heights.
Come experience the "naturally natural" Mediterranean magic in one of the best restaurants in Dubai today.
Al-Safadi
Serving up simple yet flavour some Lebanese food since 2000, Al-Safadi is rightly famous for its hearty fare and al fresco patio. Indulge in a feast of meaty grills, freshly chopped tabbouleh and crisp falafel. At the same time, breakfast is worth scooting down for – from falafel to a lavish cheese "majouka". Don't leave without sampling one of its famous juices.
Conclusion
Exactly how long have you been sitting there? Hurry up and leave the house; Since you now have insider knowledge of the best restaurants in Dubai, please do not delay in satiating your appetite.