How to Buy Shares Online in India?
3 min read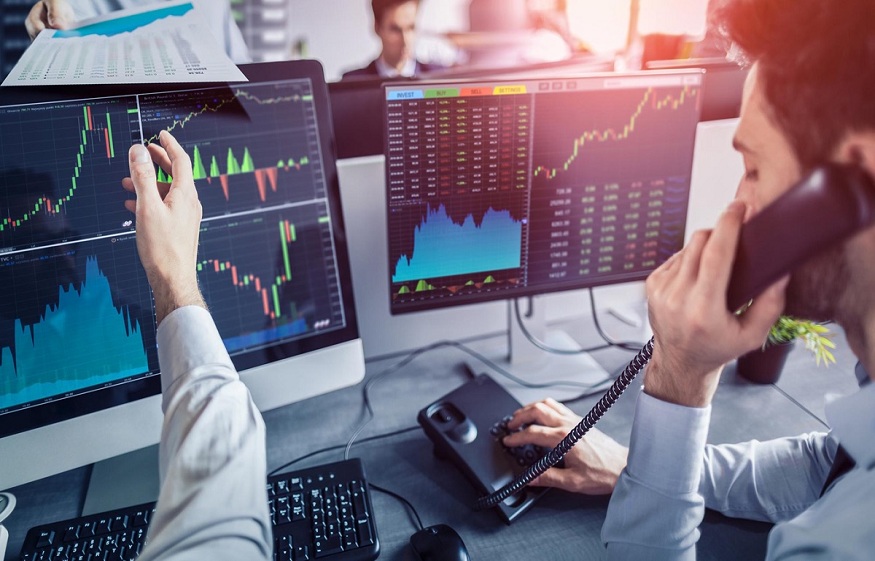 As an investor, you can invest in various asset types, such as gold, real estate, and mutual funds. However, history has shown that stock markets provide the highest profits. If capital appreciation and the best market returns are your goals, you should consider investing in stocks and securities. If you invest in stocks for the long term, you may receive up to 16 percent returns, giving you the potential to build wealth. However, before you begin trading in the stock market, you must first comprehend the fundamentals of the stock market. If you have no idea how to buy stock, follow the points below.
The Fundamentals of Buying Shares Online in India
In today's digital age, you can buy stocks online with a few mouse clicks. Here are the methods for buying stocks online:
1. Get a PAN card
Having a Permanent Account Number (PAN) is the first step toward stock market investing. PAN is a 10-digit unique alphanumeric number assigned to you when you register for the PAN card. A PAN card also provides proper identification evidence. PAN is used by the government to calculate your tax due and is required when creating a Demat and trading account.
2. Open a Demat Account
It is necessary to create a Demat Account before acquiring shares online. A Demat account, also known as a Dematerialized account, is one in which your physical shares are dematerialized or turned into an electronic format.
When you open an online Demat Account, your broker will provide you with a unique Demat Account number. This account number is significant since it is required when purchasing or selling shares. Like a bank account, a Demat Account allows you to deposit and withdraw cash. The number of shares acquired or sold is credited or deducted from your account.
3. Open a Trading account
The following step is to create a Trading Account. A trading account is used to buy and sell stocks on the stock exchange. Once you have a Demat Account, you will need a Trading Account to execute the purchase and sell transaction. When purchasing shares online, you must supply your unique Trading Account number.
4. Join a Broker/Brokerage Platform
You cannot buy stock directly from the stock exchange; instead, you must employ the services of a broker. A broker is a financial intermediary who serves as a conduit between you and the stock market. The Securities and Exchange Board of India (SEBI) is the Indian regulatory organization responsible for broker certification.
5. Get your Unique Identification Number
SEBI has made it mandatory for investors to obtain a UIN to build a database of all Market Participants and investors. Via NSDL-appointed Point of Service (POS), agents can obtain a UIN.
However, you should keep in mind that a UIN is only necessary if you are trading with a capital of Rs 1 lakh or more.
After understanding the abovementioned stages, you're ready to buy stocks online. When you make a purchase order on the stock market, it is matched with a corresponding sale order. Following the settlement, the quantity of shares acquired is credited to your Demat Account.
How to open a Demat account
The question arises, how to open a Demat account. The process of opening a Demat account is straightforward. Follow the steps below to open one.
Step 1: Complete and submit the Demat Account Opening Form
Fill out the online form to open a free Demat account with IIFL Securities. Fill in the essential information on the online form, including your phone number and email address.
Step 2 – Submit Supporting Documents for Demat Account Opening
Share your PAN Card and bank account information. Enter your correct PAN number and the bank information you want to transact with.
Step 3: Finish the E-KYC process and receive your Demat Account Number.
Verify your KYC information online. The verification of your KYC information is done online.
To conclude
The most crucial thing to do before you begin trading is to create a Demat and trading account. As a result, while investing in stocks, you should always pick a reputable financial partner. The IIFL Demat & Trading Account includes award-winning research on over 500 stocks. Among the few brokers in India that offer both NSDL and CDSL Demat services, IIFL offers the best trading platforms in the business and customized portfolio analysis.