Journalism Skills Every Modern Journalist Needs to Have
2 min read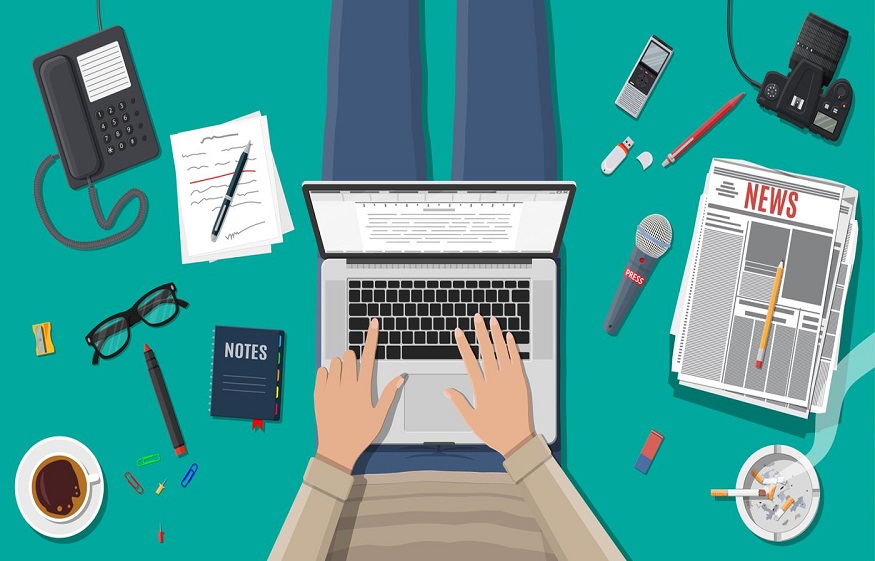 With time, we are seeing astonishing changes around the world. Digital media has completely transferred journalism and news. As there are so many advancements in the media, you must prepare yourself for the relevant expertise. The evolution of digital media has opened up many ways for journalists to share their stories and increase their reach.
Must-Have Skills for Modern Journalists
As a journalist, you can avail many opportunities if you have specific skills that are required in today's world. Here are some of those skills.
Digital Literacy
With the revolution of digital technology, it has become imperative for journalists to have digital literacy. A large number of people are shifting from print media to broadcast media. Digital literacy involves a complete understanding of all digital platforms such as social media, podcasts, YouTube, websites, and blogs. Moreover, you should be familiar with the use of different apps, smartphones, and laptops. By using these multimedia tools, you can process photos, make charts, and GIFs to reach your audience. Today's journalists such as Steve Ladurantaye are very interested in learning the new platform and utilizing them to spread good thoughts.
Problem-Solving Skills
This profession of journalism is replete with hurdles and obstacles. You must be very careful before speaking. A good journalist has all the possible strategies to deal with the growing problems. He finds the best possible solution in minutes and sleeps at peace.
Mobile Journalism Skills
According to Pew Research Center, 7 out of 10 Americans get their news from apps and news websites. The introduction of smartphones has made life easier. You can connect to your journalism world easily. For example, just take a picture and edit it easily and record audio or video calls. If you are travelling, you can easily publish your videos by using smartphones. This is an era of technology, so you have to move with the speedy world.
Know Your Audience
This is one of the most important pillars for a journalist. Knowing your audience is very crucial as it has a great impact on your business. Social media offers a great way to communicate with your audience and share thoughts. Don't forget to read comments and reply to your followers.
Communication Skill
Communication plays a vital role in every profession, and it has become more imperative for journalists. Strong and effective communication puts a long-lasting impact on others and makes room in others' hearts. People love to listen to you. For this purpose, you have to adopt strong spoken communication and written communication skills like Steve Ladurantaye. Some journalists have God-given abilities, while others practice and polish their abilities with time.
Final Note
Journey as a journalist requires a complete skill set. The world is changing and so does journalism. Journalists were not following social media and podcasts a few years ago. Nowadays, everyone has social media channels and utilizes these platforms effectively. It is an evident fact that skills change with time, and the above-mentioned are the most demanding skills nowadays.