Know How to Find a Suitable Personal Loan as per Your Eligibility!
4 min read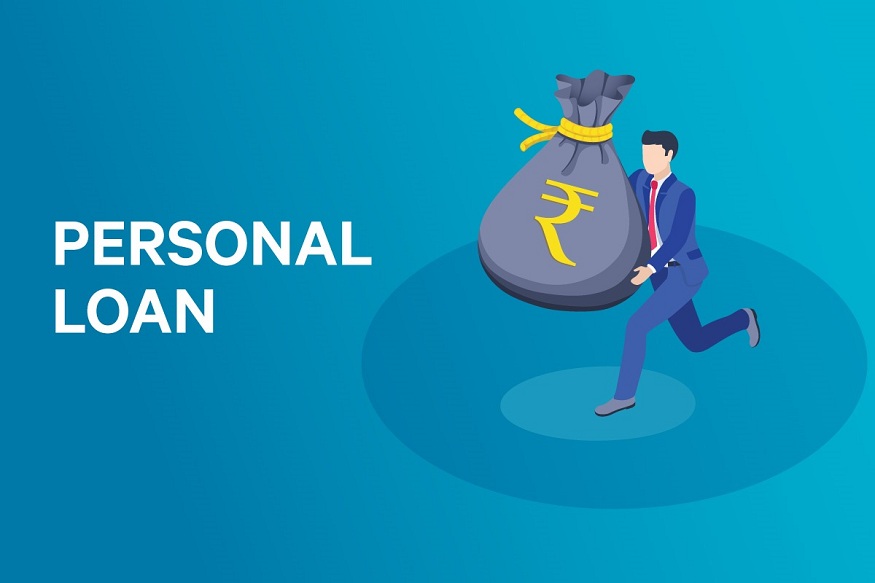 Today, it's pretty simple to apply for an online loan. You can just download a money loan app and apply for a loan in a few taps. And if you fulfil the eligibility rules then the loan will be credited to your account within the next 48 hours. However, with so many loan options in the market, finding the best personal loan that meets all your needs might need a little more research skills.
There are different lenders offering personal loans at varying terms. The eligibility criteria also vary from lender to lender. Thus, while doing your research you must know the important parameters to check to sort the best offer available for you.
Read on to get a few hands-on tricks to find the best personal loan as per your eligibility.
What is personal loan eligibility?
Personal loans are unsecured loans. This means lenders offer you these loans without any collateral or guarantee. This makes personal loans very high-risk debt tools for the lender. To mitigate this risk, lenders set certain eligibility criteria that you must meet to avail an online loan. 
Whether you apply through a bank, NBFC or a money loan app, they all have a certain set of eligibility criteria. Most of these specifications include your age, place of residence, income, employment and credit score. Lenders also check your ongoing debts and your current monthly obligations towards debt before approving your loan application.
You can easily check a lender's eligibility criteria by visiting their website. Before applying for an online loan, make sure that you fulfil each and every criteria mentioned by your lender. Failing to meet the eligibility norms may result in loan rejection.
What is a personal loan eligibility calculator?
A personal loan eligibility calculator is an online tool offered by lenders that can help you calculate the maximum loan amount you are eligible for. This tool is very helpful as it gives you a clear idea of the total loan amount you are eligible for. You need to fill in the requested details like your age, income, expenses, city of residence and company name. And the calculator will tell you the personal loan amount you are eligible for.
You can access this tool by visiting a lender's website or by downloading a money loan app.
How to find a suitable personal loan as per your eligibility
1. Compare different loan offers
Research is very important to find the best loan offer. Go through different lender's websites and compare the offers they are extending. Check the eligibility criteria of different lenders.Sort out a list of lenders whose eligibility criteria you can meet easily.
Now, compare the interest rates and other charges levied on the loan. This will help you find the most affordable loan offer. In addition to this, you must also check the customer ratings and reviews to find a lender who offers great customer service.
2. Understand your interest rate and the charges levied 
When you apply for an online loan, you get the option to choose between a floating interest rate and a fixed interest rate. A fixed interest rate is a notch higher than a floating interest rate. But you get a fixed EMI throughout the whole tenure of your loan. In floating interest rates, your EMI fluctuates according to the market. But if you opt for a floating interest rate, you can pre-close your loan without paying any foreclosure fees.
In addition to checking the interest rate, you must also check the total charges levied on your loan. Lenders charge processing fees, upfront fees, penalty fees, loan foreclosure fees, loan transfer fees, GST and more on your loan amount. Make sure to read the terms to understand these charges before applying for the loan.
3. Understand the documentation process 
The documentation process for online loans is very easy. Most lenders seek only your basic KYC documents along with your income proof. However, you must go through their required documents section and make sure you have all the necessary documents handy.
This is especially important if you are a self-employed professional or a businessman. Also, if you are having any additional income and you have mentioned that in your loan application, then you must also provide the necessary documents to support that. Get in touch with the lender before proceeding if you have any doubts.
4. Choose a lender who provides you with the required loan amount
The maximum loan amount offered to you also depends on your choice of lender. For example, if you apply through a money loan app, then the maximum loan amount granted is Rs. 1.5 lakhs. But if you apply through a bank or NBFC you may qualify for a higher amount.
Always estimate your required loan amount and apply with a lender who offers you that amount at an affordable interest rate. Remember, your loan amount must always be within the limit you are qualified for. Exceeding this limit will result in a loan rejection.
5. Know the disbursal process 
Today most lenders offer you a quick online loan that's disbursed within 24 to 48 hours. However, this is not guaranteed for all lenders. Make sure to check that your lender has a quick disbursal process. When you apply through a money loan app, the entire process is completed digitally which makes your loan disbursal very swift.
However, talk to your lender's customer executive to understand their disbursal procedure.  Also, check out the detailed reviews left by previous customers. This is very important when you apply for an instant cash loan to meet an emergency.
Conclusion 
In conclusion, a personal loan is a very useful instrument that can help you meet your financial obligations. However, you must know the tricks to choose the best loan offer as per your eligibility. Make sure that the loan is able to meet your needs and that the total cost of the loan including the interest payout and the charges levied fits in your budget.