Hints On How to Make Your Car Look More Girly
2 min read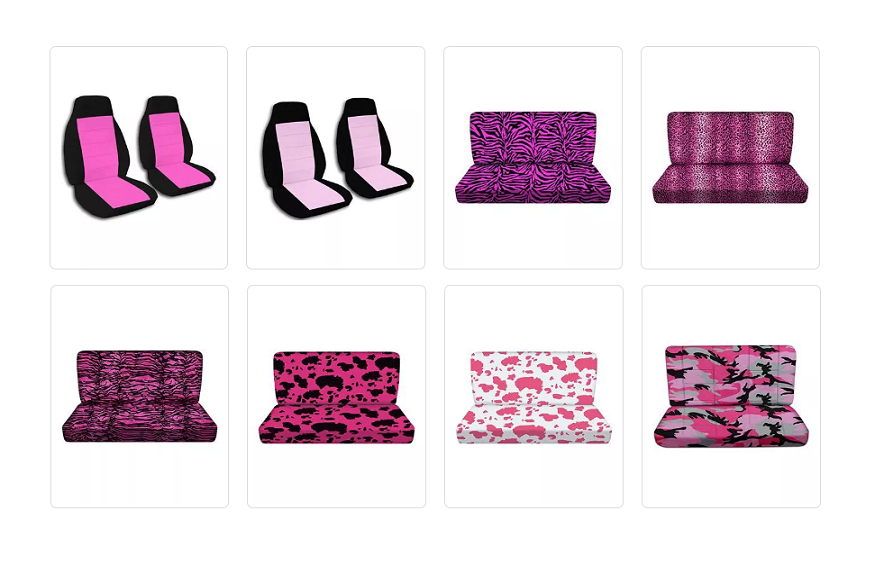 It's crucial to determine your style before selecting how to design your car. Do you adore glam, glitter, and bohemian styles? Ritzy? This is a crucial initial step to ensure that your interior looks polished.
It's time to start customizing once you choose a theme or have a clear vision of how you'd like your car to look! You're in luck if you want to add some feminine flair to your car. Various girly car accessories are available, ranging from soft steering wheel coverings to adorable pink floor mats.
Interior Accessory Ideas for Your Car
Make your vehicle, which you spend countless hours in, a place you enjoy being in. Explore some of the following modifications regardless of whether you should go with all cute girly car seat covers for interior accessories or add a little animal print to your vehicle.
Even if your car's interior is in excellent condition, you may add flair and security by using attractive seat covers. There are covers available in every lovely colour you can think of, animal designs, and other entertaining options influenced by fashion.
Choose bold hues, flower designs, or animal prints for flooring that truly "pops." Novelty floor mats, like the Leopard Print and Cow Print from the pink car accessories store, are an additional choice. Do your hands freeze every time you enter your car in the winter? This issue might be solved by a steering wheel cover, which is also a great way to express your style.
Getting a personalized gear shifter cover is a simple way to give your car some personality. Shifter covers are available in every design and shade, including vivid pink, fuchsia, hot pinks, and others.
If you drive trucks, you have an additional chance to give your car some lovely flare. Hitch covers are available in various cute designs and pretty hues, and they are altered to fit well over the hitch knob just on the back of your truck.
Car decorations are a fantastic way to personalize your car and increase driving enjoyment. Everywhere you drive, your tricked-out vehicle will draw admiring glances, and the attractive interior decor will put a smile on your face the next moment you're stopped in traffic.
Here Are Some Favourite Ways to Customize Your Car:
Shiny Tumbler (again with the glitter)
Headrest sashes
Keychains
Car Mats Decorations
Rear-view mirror accessories
Car Seat Covers
Cover for the steering wheel
There are many other concepts, but some seem excessive to an individual's liking. It might seem a bit excessive to decorate your car, but I assure you that doing so will make you smile every time you get in.