Safety Tips for Flying Domestically during COVID-19 Outbreak
3 min read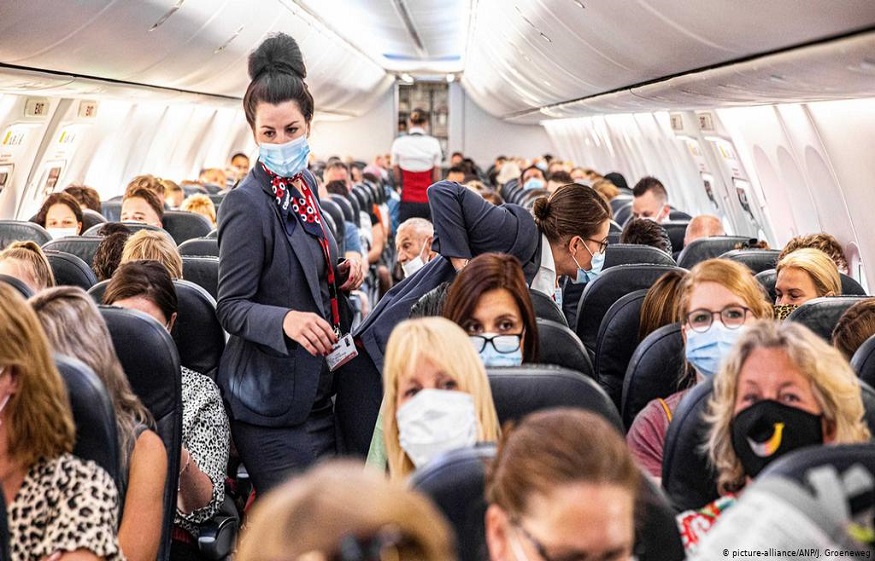 Planning a short trip from Bangalore to Mumbai?  Here are some COVID-19 guidelines that can prove handy during domestic air travel.
It's no secret that the plans of countless travellers went out of the window in the aftermath of the coronavirus crisis. With restrictions on air travel easing, people are itching to release the pent-up frustration of forced stay-at-home orders during the lockdown. International jaunts may not be on the cards given the 14-day quarantine requirements, but a short getaway within the country is a feasible option.
However, before taking to the skies, it's important to remember that COVID-19 is still a serious threat. While the aviation industry has implemented strict measures to ensure a safe and sanitised flying experience, travellers must also follow certain protocols for their wellness and those around them.   Here are a few tips that can mitigate the risk of exposure when flying domestically during the COVID-19 outbreak.
Get Vaccinated: India has rolled out an effective vaccine to overcome the ongoing COVID-19 pandemic. If you're eligible, get the two-dose vaccine before flying.  Even though the vaccine holds promise in safeguarding against the lethal disease, it makes sense to wait for a few weeks for the body's immune response to kick in.
Optimal Health Status:It is mandatory to install the national Aarogya Setu app on your mobile device to certify that you are healthy and fit to fly. Also, domestic air travel requires undergoing compulsory thermal screenings for temperature checks by a designated operator at all entry points. Bear in mind that you will be prohibited from boarding the flight if running a temperature or exhibiting any symptoms of infection.
Mask up: There's no denying that plane cabins are equipped with high-efficiency particulate air filters that can trap 99.97 per cent of the contaminants. But optimal ventilation is not enough. You must wear face masks properly throughout the journey from entering the airport to check-in, boarding, during flight, deplaning, and exiting the terminal after arrival. Some airlines are providing face shields so you can make use of the additional layer of protection if comfortable. Masking not only helps thwart the odds of catching COVID-19 but also gives peace of mind.
Minimise Touch-Points: Keeping social distancing norms in mind, all domestic air travel procedures have been modified to warrant a contactless journey. As per stipulated guidelines, it's mandatory to use the web check-in feature, obtain baggage tags online and carry an e-boarding pass.  And yes, try maintaining a six feet distance between yourself and others at the terminal. All these precautions will help in minimising the risk of transmission by reducing touch-points and human contact.
Strict Hand Hygiene:The importance of maintaining strict hand hygiene cannot be stressed enough. Airports and aircraft have upped their cleanliness quotient, but there are so many high-touch surfaces. Consider carrying disinfectant wipes and a good alcohol-based hand sanitiser to keep your hands virus-free. And yes, avoid moving around the cabin during the flight or waiting in the aisles for the lavatory.
Thanks to abundant pandemic-focused procedures in place, domestic air travel is completely safe and poses no risk.  Whether it is the short-haul Bangalore to Mumbai flight time or a longer Delhi to Bangalore, you can hit the skies without any fear of contracting the disease.  So, what are you waiting for? Start planning your trip right away, and don't forget to earn valuable miles on your ticket.  Just remember to exercise caution, act responsibly and stay safe.