Unique Festive Gifting Idea: Art as a Gift
3 min read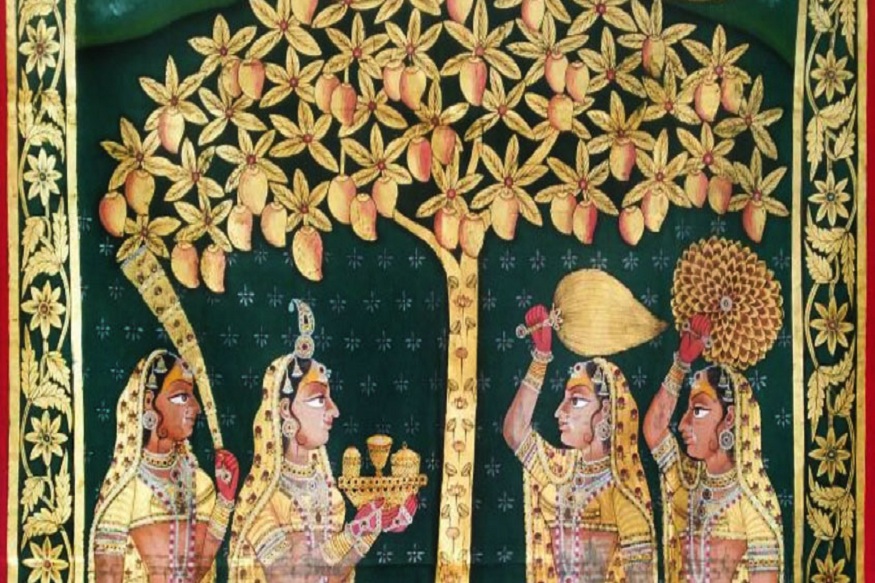 Is your excitement level beyond your control for this festive season? Holi, Navratri, Raksha Bandhan, etc., there are so many festivals around the corner. And, you ought to plan for gifting. You can strengthen your bond and enhance the joy of all these festivals with the right gift. Now, if you are confused about what to get for your near and dear ones as a festival gift, this article is just what you need to read.
Art and paintings are very much multipurpose. They fulfill the purpose of decoration, gifting, and inspiration at the same time. So, you should buy paintings online for festival gifting this year. Here are some art gifting ideas for easy decision making!
Pattachitra Painting
If you are looking to buy paintings online for Diwali or Dusshera, you can buy Pattachitra paintings for all your near and dear ones. This style of art is famous in forms- Bengal Pattachitra art and Odisha Pattachitra Art. The Odisha style of Pattachitra paintings portrays scenes from Lord Jagannath whereas the Bengal Pattachitra paintings showcase everything from Mahabharata and Ramayana.
These paintings are great for gifting on multiple Hindu festivals, including Holi, Govardhan pooja, Diwali, Dusshera, Janamashtami, and more. Both styles of Pattachitra paintings are easily accessible online so you can easily place an order for them and wait until they are delivered at your doorsteps.
Madhubani Painting
Are you aware of the fact that Madhubani paintings have been around from the era of Ramayana? According to the ancient write-ups, this art style originated in Mithila region, which was under rule of Raja Janak, father of Sita Ji. Hence, it makes the right gift for Diwali as well as Dusshera. Other than this, you can also buy Madhubani paintings that showcase Radha Krishna Ji. These paintings ought to bring fortune and luck to all spaces and people around you. Therefore, bring them for gifting this festive season!
Pichwai Painting
Pichwai painting is one more amazing piece of painting for festival gifting. This sort of art was utilized as a backdrop at the back of deities at holy temples and spots. With intricate designs, these paintings have ruled the hearts of countless people in and around India. The artists depict their devotion for Lord Krishna by creating interesting and important scenes from his life. Be it any festival around the year, you can buy Pichwai paintings as a gift for anyone.  It will help them to improve the look of the sitting area or worship room.
Floral Paintings
Floral paintings are one such type of décor relic that is ideal for gifting round the year. From red blossoms to lilies and lotus, there are so many beautiful flowers around us. The painters also create different types of floral paintings that induce different feelings such as love, harmony, pleasure, etc. Both giver and receiver feel nice about such a great gift on auspicious and fun festivals. Unlike traditional paintings, you can buy floral paintings for gifting on Christmas, New Year, Friendship's day, etc.
Landscape Paintings
Similar to Floral paintings, landscape paintings put a striking impact on the beneficiary on festivals when they get it as a gift from you. India is a residence to stunning landscapes, the artistic representation of these natural spots and ambiances is beyond imagination and explanation. Be it breathtaking sunset painting or adventurous mountainous scene, you have so many options to choose from. These pieces of art keep individuals motivated all the time. So, it is a perfect festival gifting idea that you can go for without any doubts.
Conclusion
 The festive time is an opportunity to unwind and take a short break from everyday busy routine. Enjoy your time with your relatives and family and return to work with the next-level energy. Furthermore, enhance the level of enjoyment by buying these paintings online for festival gifting this year. The recipient will be overjoyed with your present and a strong bond will be accomplished!
Do share your choice of painting from this listicle.